Queen Fayzel Wholesale Greeting Cards
I'd be delighted to have Queen Fayzel cards, vinyl stickers, or bottle tags in your shop! 
Don't be fooled by my playful, light-hearted designs... Queen Fayzel has a serious job to do: help folks create meaningful connections with the most important people in their lives, and help people say what they feel, without platitudes or pretense.
How to Order Wholesale Greeting Cards:
Wholesale Pricing & Minimums
Pricing
50% of retail
Minimums
Opening order: $100
Reorders: $50
Minimum Order Quantity: 5/SKU
Fulfillment
Orders are processed in 1-2 weeks, but if you need something faster, just let me know!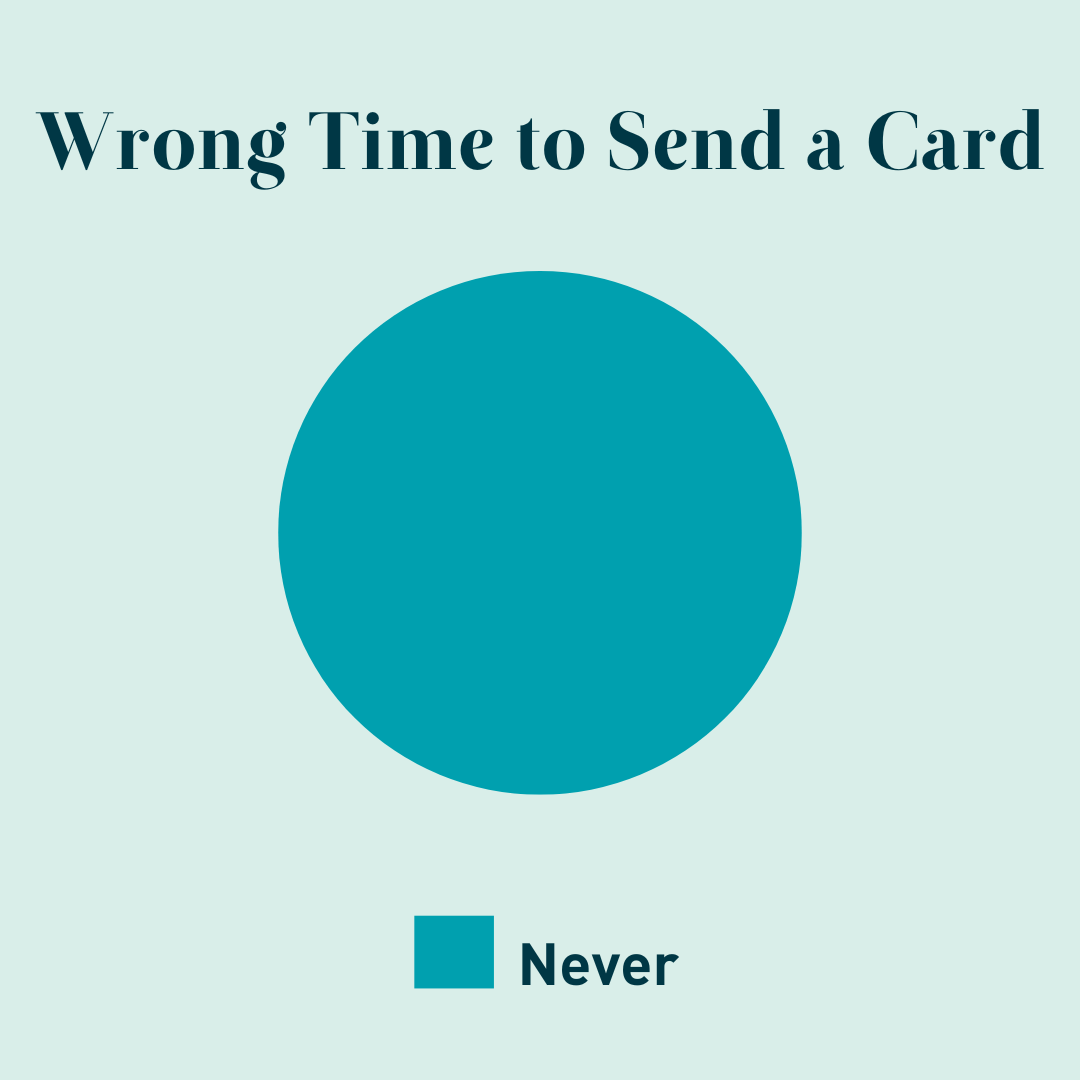 When's the wrong time to send a card?
We made this pie chart to sum up our approach to writing & sending greeting cards.